Pidim stepped into 23 years of its journey towards its goal for amelioration of economic and social status of the poor and marginalized community, since 1995. It often had to travel a dicey and tortuous path and yet not to lose sight to its goal. The progress that it has made so for bears the testimony of organizational capacity to sustain and grow. This report narrates the progress made in fiscal year 2017-18. The operation of Pidim's microfinance program encompassed 46113 members under 273 Unions of 27 Upazilas in 8 districts viz. Dhaka, Gazipur, Narsingdi, Narayanganj, Munshiganj, Comilla, Sherpur and Mymensingh. In total BDT 2697.10 m was disbursed among 36102 borrowers belonging to 3314 Credit and Savings Group (Samity) and at the same time BDT 2493.76 m was realized against the loan. The average loan size was BDT 74,708.00 and the rate of On-Time-Realization was 98.08% and Cumulative Rate of Return was 99.55%. The net income from the micro lending operation stood at BDT 92.42 m as on 30 June 2018. The total organizational equity capital as on the date was BDT 384.24 m and the growth was 31.38% comparing to previous year. Organizational Self Sufficiency was 128% and Financial Self Sufficiency 120.52%.
The progress of micro lending operation was greatly impeded due to sudden contraction of bank lending in February 2018. The whole banking sector caught up in turmoil from that time and on. This negatively impacted on inflow of capital funds to microfinance program of most of the Micro Finance Institution including Pidim. An increase in bank loan from 387.54 m (as on 30 June 2017) to 780.0 m was projected in the business plan. The anticipated growth was a little over 100 percent. On the contrary the amount of total bank loan shrunk by 24.46%. Therefore targets for Samity members, borrowers, portfolio etc. could not be achieved. Albeit the portfolio grew from BDT 1,463.34 m to BDT 1,617.36 m over the year, the rate of growth being 10.52%. Similarly group savings increased from BDT 456.39 m to 556.96 m. The rate of growth was 22.04%. A year-wise comparative data of microfinance program is exhibited in the following table.
              In BDT (Bangladesh Taka)
| | | | |
| --- | --- | --- | --- |
| Serial no. | Description | June-2018 | June-2017 |
| 1 | No. of Branch | 54 | 50 |
| 2 | No. of Samity* | 3314 | 3147 |
| 3 | No. of Members | 46133 | 51638 |
| 4 | No. of Borrowers | 34595 | 40928 |
| 5 | Savings Outstanding | 556.97 m | 456.39 m |
| 6 | Principal Outstanding | 1,617.36 m | 1,463.34 m |
| 7 | Average Portfolio per field worker | 7.19 m | 7.21 m |
| 8 | Portfolio At Risk (%) | 4.95% | 3.28% |
| 9 | On-Time-Realization (%) | 98.08% | 98.51% |
| 10 | Borrower Coverage | 75.02% | 79% |
| 11 | Surplus for the Year | 92.42 m | 78.04 m |
| 12 | Equity Capital | 384.65 m | 295.60 m |
* Savings and Credit Group
Pidim's Development Objectives
Help create a protective environment for OP through development of livelihood and access to medical care and social inclusion.
Educate women for meeting family's health and nutritional needs particularly those of children and pregnant mothers through training and motivation.
Help people undertake profitable income generating activities by providing loan.
Impart skill and management training to ensure fair return from investment of loans.
Help women realize their reproductive, social and economic rights through lobbying and advocacy.
Promote technologies that help sustain agriculture yield over long time.
Help protect stock of domestic fowls and animals by arranging training and vaccination camps with the help of government livestock department.
Help combat social problems like dowry, polygamy, early marriage etc. through community mobilization.
Sensitize local community to conservation of micro environment and sustainable agriculture practices.
Help build community's resilience to natural disaster and climate change adaptation through networking with LEB (Local Elected Bodies) and government departments.
Information on General Committee (GC) and Executive Committee (EC)
Number of GB members: 22; Men:13, Women: 9
Role of the General Body and Executive Body: The General Committee is the constitutional head of Pidim Foundation. The GC elects EC every two years, approve budget and expenditures, nominates audit firms etc. On the other hand the Executive Committee provides guidance and directions to the ED, sets direction and takes all major policy decision including operation of bank account for Pidim Foundation. It also performs other tasks entrusted by the GC. Executive Committee (EC) is elected once every two years by the majority vote of the GC members.
Our Mission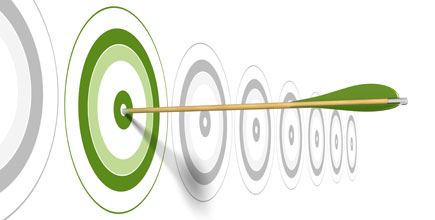 It is to serve the powerless and most vulnerable sections of the people and facilitate the process of building their life through access to productive resources, training, awareness raising, social mobilization, advocacy and lobbying.
Our Vision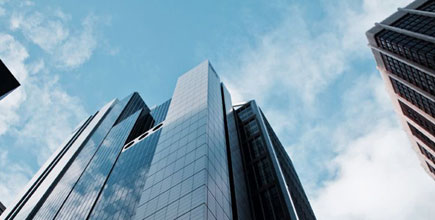 A society where all people irrespective of their sex, social or political affiliation, cast, ethnical and religious background will enjoy healthy and peaceful life free, from exploitation, injustice, domination, hunger and poverty with full human dignity and honour.
Core Values/beliefs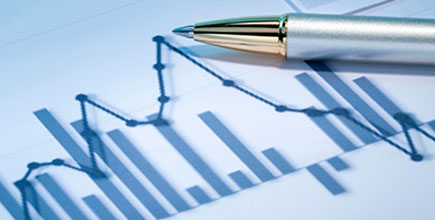 Pidim believes in non-directive, bottom up, participatory and holistic development approach committing itself to preserve/uphold cultural diversity, justice & equality and secular values always and at all levels.